A Few of Our Happy Customers
Professional Plumbing & Repair Services in Utah 24/7
Our trusted plumbers are always prepared to resolve your issue or project 24/7. We provide plumbing services and repairs to homes and businesses in Utah. Our expert team is licensed, bonded, insured, and ready with a solution to your plumbing or drain needs. Ask about our Financing for approved applicants.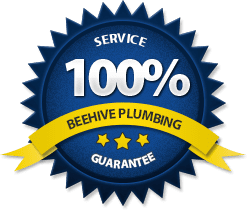 Our 100% Service Guarantee
We know customer satisfaction is the key to excellent service. We are so confident in our plumbing and drain solutions that
our products and services come with a 100% satisfaction guarantee.
You can count on our Utah plumbers to conduct a thorough evaluation and deliver fast, dependable service you can trust.
Be it for a home, apartment, condo or office building, we do plumbing
right the first time, every time.
Learn more
about us
,
guarantees
and
financing
. Call Now
(801) 661-8155
to see how effectively and affordably we can serve your needs.
Testimonials from Utah Customers
We love our customers and our work! We stand behind everything we do. Here's just a few testimonials our customers have posted about us:
"We have had 3 great experiences with your company over the last 3 years. Everyone has always been very helpful. This big water pipe and vent replacement job was done in the time they said it would, Viron and Derrick were awesome. They worked really well and quickly together. We are very happy with the job they did for us. Thank you so much."
"Amazingly fast and professional! Couldn't have asked for a better outcome to what could have been an expensive crummy day. Our sewer backed up Sunday morning. The Ogden plumber arrived within an hour of me calling and compared to the thousands my mother paid last month for similar service, I couldn't be happier… "
"I have used Beehive Plumbing for years. They are fast to respond to all my plumbing issues. They go out of their way to make sure that my plumbing problems are taken care of. I'll never forget from the very beginnings of the company the owner of Beehive Plumbing up on my roof snaking a ventilation pipe for me in the pouring rain to make sure my line was clear in an emergency situation. Once I call these guys, I don't need to worry about it. I consider them friends. Walt. "
"Great People, Great Job! I have to say that these guys actually cared. I called and the Utah plumber fit me in his schedule and gave me a upfront pricing and great warranties. They have a customer for life!"
"Viron did an excellent job for me. He had several plumbing issues to do and he did a excellent job in a very timely manner. I have used Beehive Plumbing for several years and have been happy with the work performed each time. I would recommend Beehive Plumbing to anyone."
"Contacted Beehive Plumbing regarding a soft water system for our new home. They were responsive, came right on time and were able to install the system the same day. I would certainly recommend them for any plumbing need."
"Have been using Beehive for about 5 years now from small jobs (blockages) to large (replaced sewer line). They have always been done excellent work, are quick to come in emergencies, have given us good advice and are great professionals. Highly recommended."
"I've been very satisfied with Beehive Plumbing's response and service...they are fast, thorough, and fairly priced. I've used them for several projects, and will continue to call on them when the need arises"
Read More Reviews from Beehive Plumbing customers near Salt Lake City, UT
Connect With Beehive Plumbing
Contact Us
Beehive Plumbing:
4735 S 1300 E
Salt Lake City, UT 84117
(801) 661-8155